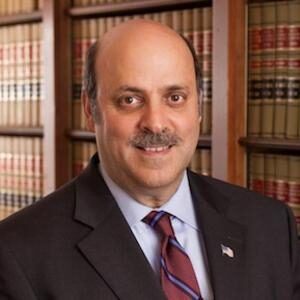 Joe Ackels is a Partner in the law firm Ackels & Ackels, L.L.P., celebrating over 30 years as an attorney at law.
Mr. Ackels is an alumnus of Jesuit College Preparatory in Dallas, Texas and earned his Bachelor of Science - Accounting degree in 1979 from Spring Hill College. He subsequently earned a Juris Doctorate degree in 1982 from Southern Methodist University, School of Law, obtaining his State Bar of Texas license the same year.
He is actively involved in the community, and has held positions on multiple boards and committees for such prestigious organizations as the Dallas Bar Association, Town North YMCA, Spring Hill College, St. Jude Hospital, and St. Monica Catholic Church.
When not practicing law, and as often as possible, Mr. Ackels spends time building into tomorrow's leaders by coaching kids in various team sports. Since 1993, he has volunteer coached soccer, baseball, softball, and basketball.
Mr. Ackels believes in professionally giving back to the community and routinely provides approximately 700 combined pro bono hours each year to various education institutions of and other local organizations.
Mr. Ackels had been married to Linda Padden Ackels since 1984 and they have five children. Joe and his family are active members of St. Monica Catholic Church in Dallas, Texas.