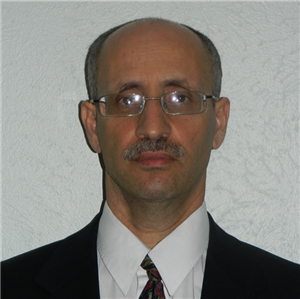 Adnan Ali Aldabaja was born in a Palestinian refugee camp in Lebanon and migrated to the United States. In 1995, Adnan Ali Aldabaja joined American Airlines as a senior developer providing technical expertise and leadership to a group of developers supporting revenue management department. Later was promoted to an IT Lead/Manager for the Reservations Offices providing management for all new development, defect fixes, and operational support.
In 1987, Adnan Aldabaja earned a Bachelor of Science degree from Dallas Baptist University with emphasis on mathematic computer science. In 1989, he earned a Masters degree in Operation Resources from Miami University. In 1989, Adnan Ali Aldabaja worked as an Adjunct Professor at Dallas County Community College District (DCCCD), Brookhaven College for five years teaching mathematics and computer science courses. In 1990, he joined DCCCD as a Developer Analyst supporting library checking system for all seven campuses at the DCCCD.
In addition to his dedication and achievements at American Airlines, Adnan is committed to his family and community. He is married with three children. He has served on the Islamic Association of Carrollton Board as Chair of the Education Committee (2005-2008) overseeing all education and youth activities, including weekend school. He has served as the President of the Muslim Employee Resource Group at American Airlines (2002-2010).
Adnan joined the DFW Interfaith Chaplaincy Board in 2005 and has worked on several committees.