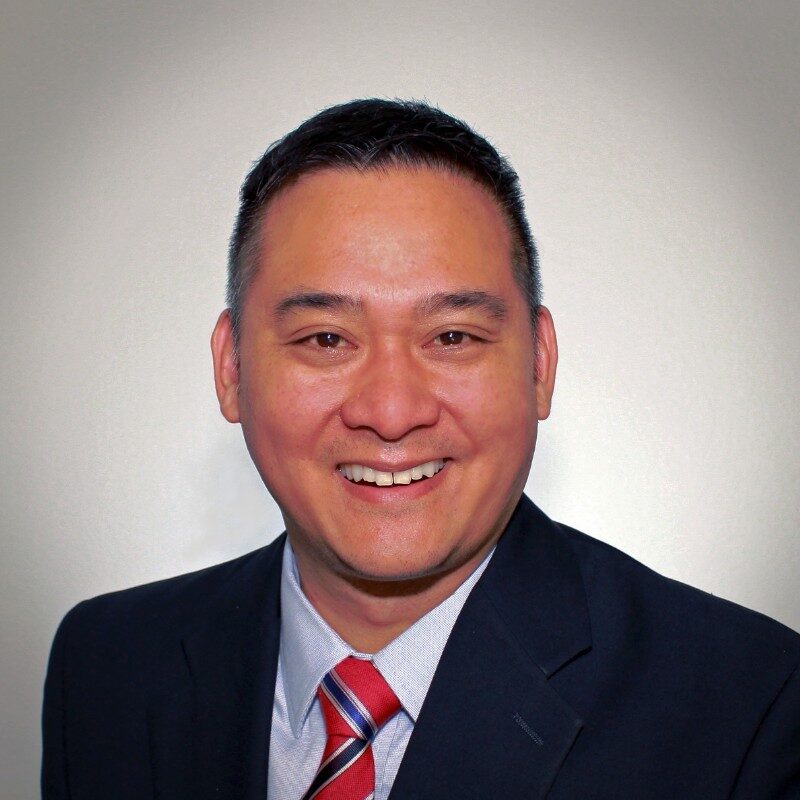 My name is Charles An, but my friends and family call me "Chuck". I am married to Sarah, and we reside in Farmers Branch. Sarah and I are members of Watermark Community Church where we volunteer in the Preschool children's ministry. My wife and I met after serving as volunteer leaders at Buckhead Church in Atlanta when I was stationed in Georgia. I also had the opportunity to serve as a volunteer leader at Lutheran Church of Hope in Des Moines, Iowa. I accepted Christ as my Savior as a young man growing up in Mustang, Oklahoma.
I am currently an Army Reserve officer after enlisting in the Army 21 years ago. During my first deployment to Afghanistan in 2004, I was afforded the opportunity to come home for a two-week "rest and recuperation". I traveled with over 100 soldiers through DFW Airport and was greeted by volunteers from the USO. Upon my return to Afghanistan from my two-week R&R, I encountered a personal loss and battled depression for the remainder of my deployment. It was my personal faith in Christ that led me to seek out chaplain service on base.
I redeployed back to the U.S. in 2005 and decided to leave the Army, move to the Dallas metroplex to go back to college, and volunteer at the very USO that welcomed me home on my R&R. I was able to greet other soldiers who were returning from Iraq and Afghanistan and send them off as they too went back to war. I learned that many of these men and women faced their own tragedies as they either came home for R&R, learned of new tragedies during the two-week R&R, or faced old ones as they left to complete their deployments. I knew the spiritual needs of these men and women who waited at the airport needed to be met, so I came to DFW airport every weekend and was able to find at least one soldier, sometimes two or three, who came to church service with me before getting on the plane to leave.
I reentered service in 2006 and have served ever since with two additional combat deployments: Afghanistan in 2010 to 2011, and Kuwait, Jordan and Iraq in 2021 to 2022. I have also traveled to numerous places around the world for the Army and have witnessed the spiritual needs of many during those travels, including seeing Muslims taking time to pray in the middle of the Madrid Airport. I have learned that over half of those who travel do so for personal reasons, which many are for unfortunate circumstances and personal tragedy.
The DFW Airport Interfaith Chaplaincy is a tremendous help for those who are traveling and need spiritual support. Our service members who are traveling need the same support, whether they are traveling overseas for a deployment, traveling for temporary duty, or leaving home for the first time to the unknowns of military basic training. I would love to support and provide what I can to the DFW Airport Interfaith Chaplaincy, especially for our service members who travel through DFW Airport.
As previously mentioned, my professional career consists of 21 years of service in the Army and the Army Reserve, which includes being a Public Affairs Officer (PAO) for a number of Army and Air Force generals, a PAO for the Army Headquarters at the Pentagon, and a staff officer for the Joint Staff at the Pentagon. I received my Bachelor's degree in Historical Studies from the University of Texas at Dallas, my Master's degree in International Relations from the University of Oklahoma, and am currently working on my MBA from the University of North Carolina at Chapel Hill. I am a Public Relations and Strategic Communications Director with a proven track record managing global public affairs across the US, Africa, and the Middle East for large, complex organizations. Expertise includes PR management, digital communications, content strategy, and media affairs. Exceptional ability to build and lead high-performance, international communications teams with a focus on collaboration and workplace harmony. Analytical with strong decision-making skills in high-stakes environments.