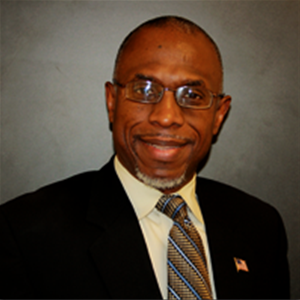 Reverend Andrew Jackson, Jr. is a native of Chicago, Illinois, but grew up in Memphis, TN. He and his wife Sandra have been married since 1978 and have been residing in Bedford, Texas since 1987. They have two sons, Anson and Griffin, one daughter Leigh, one daughter in-law Grace and a precious granddaughter, Annalise Grace.
Reverend Jackson is a graduate of the University of Memphis and holds a Bachelor degree in Business Administration with concentration in Sales and Marketing. He studied Christian Education and Evangelism at Mid South Bible School and completed studies at the Billy Graham School of Evangelism.
Reverend Jackson has been serving on the board of directors of the DFW Airport Interfaith Chaplaincy for over 15 years. The chaplaincy, which is a non-profit entity, provides a ministry of presence to the employees, passengers, vendors, and contractors at DFW International Airport and to the surrounding communities. He also volunteers his time as an associate chaplain, and is the on-call chaplain when the senior chaplain is traveling or out of the office. His focused as a chaplain over the past 6 years was directed toward ministering to the needs of the military troops that were deployed to Iraq as well as to their families. He spent numerous hours both greeting the troops as they arrived from Iraq as well as seeing those off with prayer as they boarded an aircraft out of DFW Airport headed back to Iraq.
Reverend Jackson is an ordained minister with the Church of God in Christ and has been serving as senior pastor of West Irving Church of God in Christ in Irving, Texas since 1998. The ministry has a tutoring program, computer training classes and a youth mentoring program that reaches out and serves the Irving and Dallas/Fort Worth area. The ministry places great emphasis on building strong families through the power of God's Word. He is the President of Lifting Hands Inc., an outreach ministry of West Irving Church. The ministry feeds the homeless, ministers to the abused and battered women, serves and teaches the youth of the community along with many other outreach efforts. He actively partners with the Irving Independent School District as a mentor, volunteers with Family Promise, and is member of the Irving Police and Minister's Alliance.
He enjoys sports, old western movies and hanging out with his family