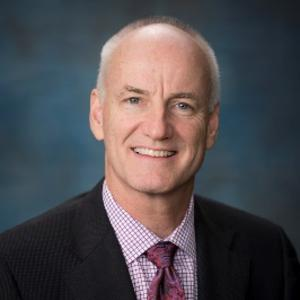 Mark Sterns, MBA, is an aviation entrepreneur and business consultant. He is founder of Passion Leaders, a collective of professionals bringing passion and leadership to business, educational and ministry enterprises. A recognized culture engineer, Mark also continues to serve the aviation industry with his values-based leadership.
In 2014, Mark sold controlling interest in Higher Power Aviation (HPA), a company he co-founded and served as president for over twenty years. HPA, based in Dallas-Fort Worth, Texas, is an FAA aircrew training center established in 1994 for Boeing, Airbus and other jet aircraft. As CEO of three different FAA training centers and with more than 3,500 of his Boeing 737 graduates hired by Southwest Airlines - the largest B737 airline in the world - Mark has influenced one of the greatest airlines in history. Another, American Airlines, asked to adopt the "Higher Power Values" into their Human Factors/Leadership Decision Making training where they are prominently displayed at their Training Academy.
HPA gained industry repute through its values of training, excellence, innovation, joy, relationships, serving, and character. In an industry that highly values gifting, i.e. becoming Top Gun, Higher Power graduates have most often been impacted by the "character over gifting" value expressed to virtually all 14,000 trainees.
Mark holds an MBA and a magna cum laude Bachelor of Science degree from Oral Roberts University in Tulsa, Oklahoma, where he served as Student Association President, MBA President, and in 2009 was honored along with his wife, Paula, as Alumni of the Year in Service to Alma Mater. Mark currently serves on the Board of Trustees and chairs the Student Affairs Committee. He also has been selected to serve two terms on the University Planning Council.
Mark is frequently an invited speaker at aviation conferences, universities, seminaries, aviation schools, military academies, government agencies, churches and community groups. Many organizations have benefited from Mark's board director or volunteer service, including Mastermedia (a ministry to Hollywood and New York media), Camp Barnabas, Miracle League, Mountain View College, ORU Trustees, ORU Alumni Board, Rotary Club, Tulsa Youth for Christ, and churches.
Mark and his wife, Paula, have been married for 37 years and have two sons, a daughter-in-law and one grandson. He enjoys basketball, travel, connecting with new and old friends, and pursuing his passion of ministry in business.